If you are in need of a specialist who creates logos, social media posts, social media advertisements, and can't work with graphic design tools by yourself, then you will need this skill to turn it into a full-time income. Virtually every business and big company need graphic designers to manage their graphic-related work.
Graphic designing is a great skill, which is the perfect way to become a full-time income. Aspiring graphic designers don't have to have a Graduate degree to find well-paid graphic design work. You can learn graphic design online from YouTube and similar platforms, such as Udemy, Coursera, and you can learn graphic design by taking physical classes from a local university. You can sell your services by providing your graphic designing services on freelance marketplaces and make a reasonable amount of money.
We showcase the top 10 virtual agencies for graphic design work to help you become a graphic developer. Many of these online platforms only consider online graphic developers and other related professionals.
1. 99Designs
99Designs is a well-known website that allows creative individuals to find graphic design work. Any person who is able to work with graphic design tools can find a job here.
This website also offers a wide assortment of different contests that you can enter based on the popularity of your design. If other members of the community like it, then your chances of winning are high. And, if your designs, like illustrations, social media posts, and vector images are rated highly, you will possibly get a lot of free money.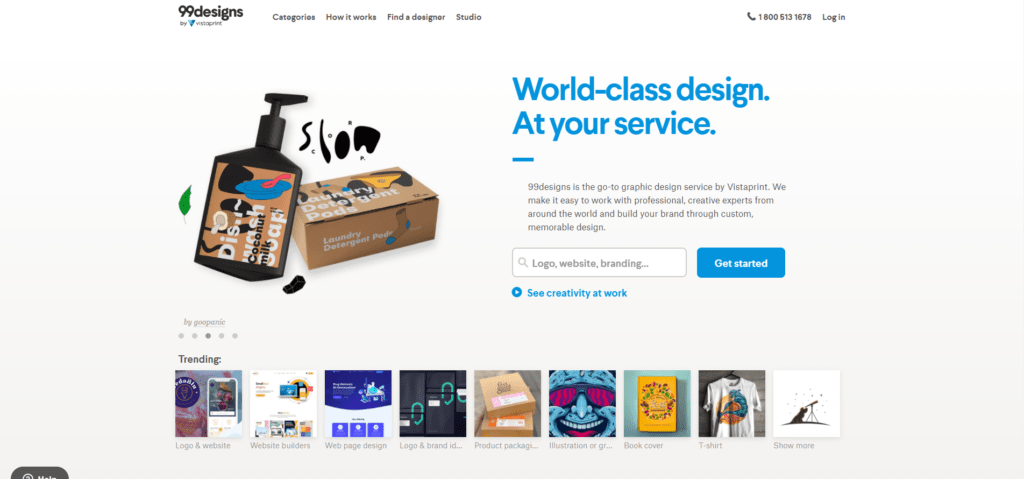 To become a graphic artist and to start freelancing as a graphic designer, you must sign up at 99Designs, your site of choice.
2. Flexjobs
Flexjobs is a freelancing website that started operating in 2007. Find graphic design work here is not a problem, if you can create vector images, illustrations, and other visual content in professional graphic design software. For the convenience of users, this freelance marketplace does not have specialized design categories. Flexjobs is an excellent choice for anyone who needs graphic design services.
On Flexjobs.com, thousands of jobs are available on a daily basis, and you can begin your graphic design career as an individual from this website.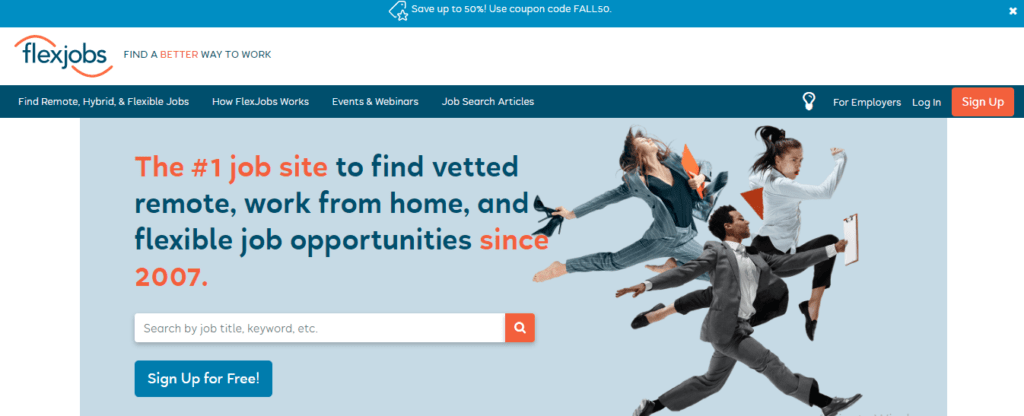 3. Toptal
Toptal is the best online marketplace if you're an expert graphic designer. Toptal did not want to hire you if you weren't a skilled or intermediate graphic designer.
Toptal boasts of being a top 3 leader in producing graphic art. Toptal considers experts with exceptional potential in the industry who wish to find graphic design work. If you think you're in the top bracket of graphic designers in the city, you ought to put your work on sale at Toptal. Freelancers found on Toptal have exceptional experience in top-ranked technology companies and other top companies of the world, like Samsung, Apple, Microsoft, Shopify, etc.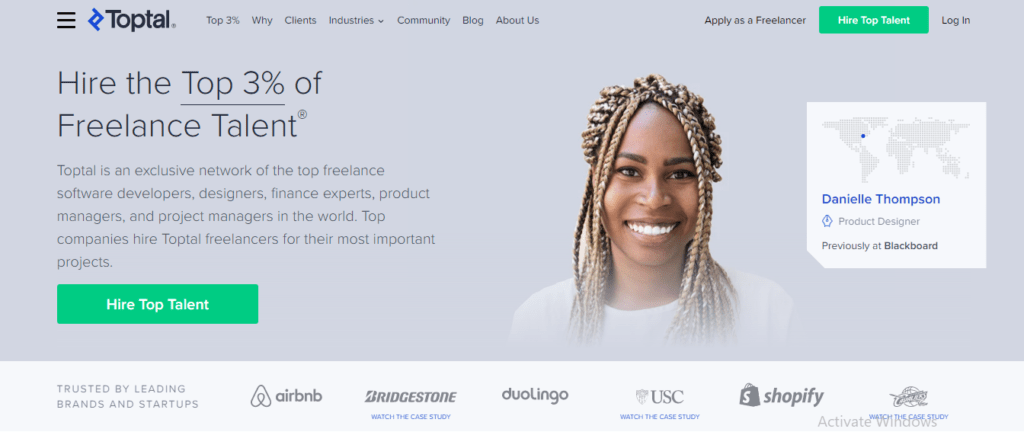 4. Upwork
Upwork Terrace is one of the most widely used freelance platforms on the Web since 2000. You can search for graphics design work here, and the hourly rate for which some customers do a project ranges from $10 and $20. Thousands of graphic design-related job listings can be seen on this website.
Introduce a new feature for increasing your proposal. If someone applies to work on a project with 4 connects and another applies to a project with more than 6 connects, their proposal will be shown before clients. Upwork Proposal In an article featured enables you to be hired quickly.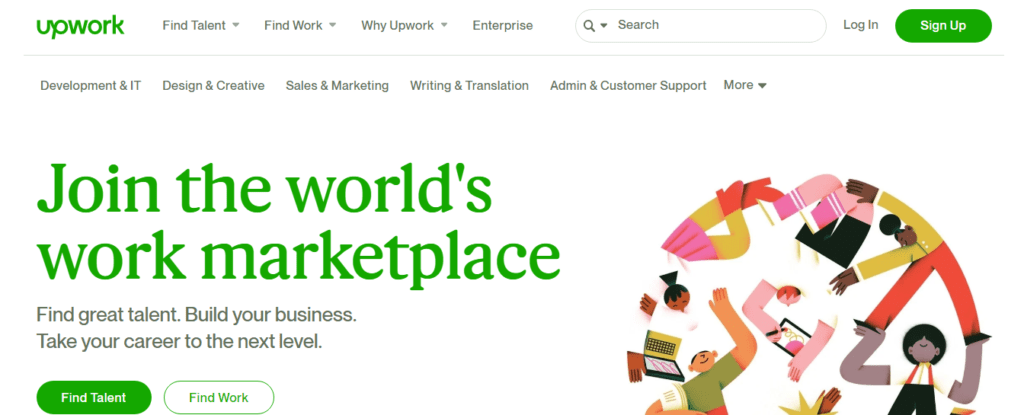 Moreover, there are a lot of job opportunities for photographers, writers, filmmakers, and so on there. And you don't have to create content by yourself. There are a lot of AI photo editors, and video creators out there. You just need to make it to create the right content, and many people are ready to pay for such work. It's a great starting point for beginners. Start mastering these AI photo and video tools unless they become so smart that they start searching for work by themselves. It's a joke 😉
5. Behance
Most freelancers advertise on the job platform Behance to showcase their graphic design portfolio. At Behance, if your piece is engaging and visually appealing to prospective clients, they will contact you to rent it.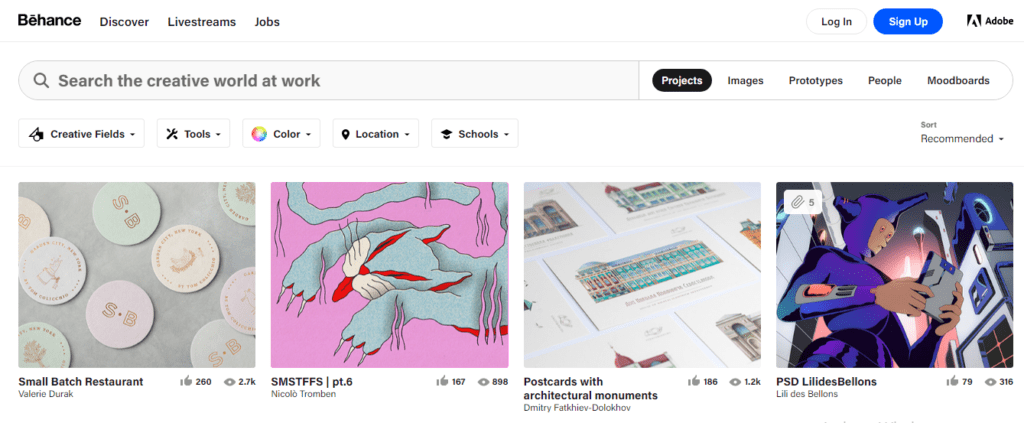 Behance showcases your freelance design work, so you can attract future clients. This will give your designs more exposure to a broad range of people. Otherwise, use this marketplace as a portfolio to boost exposure on other platforms, such as graphic design freelance marketplaces.
6. Freelancer
Freelancer is a purchasing site where freelance workers can browse information and find jobs according to major categories. This site is a trusted starting point for multiple freelance teams, no matter the category.
If you are just searching for your first graphic design work, Freelance is a great place to find it as a beginning or veteran designer to produce a large income.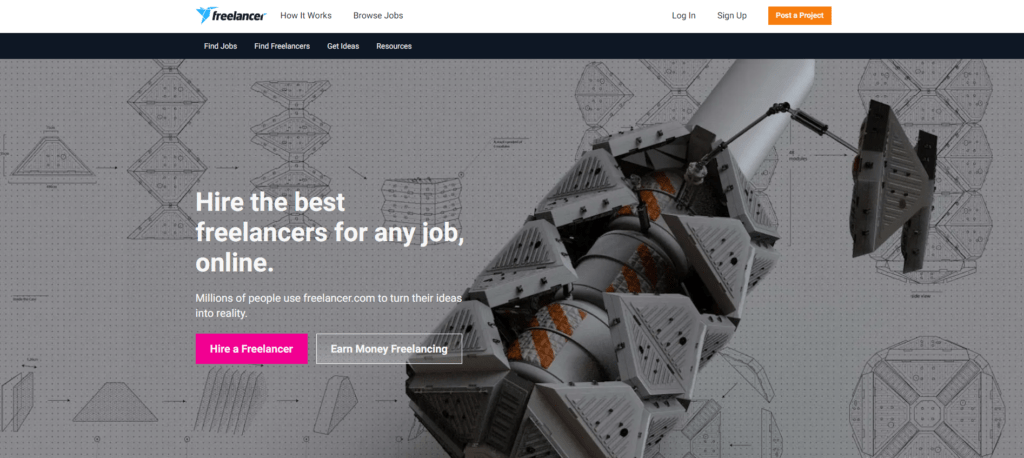 7. Guru
When it comes to freelance work, Guru is a great choice among all the other freelance marketplaces, as it offers top-quality jobs with generous paychecks. If you are thinking of placing your work on the Guru freelance site, then you are going to have a heightened chance of success.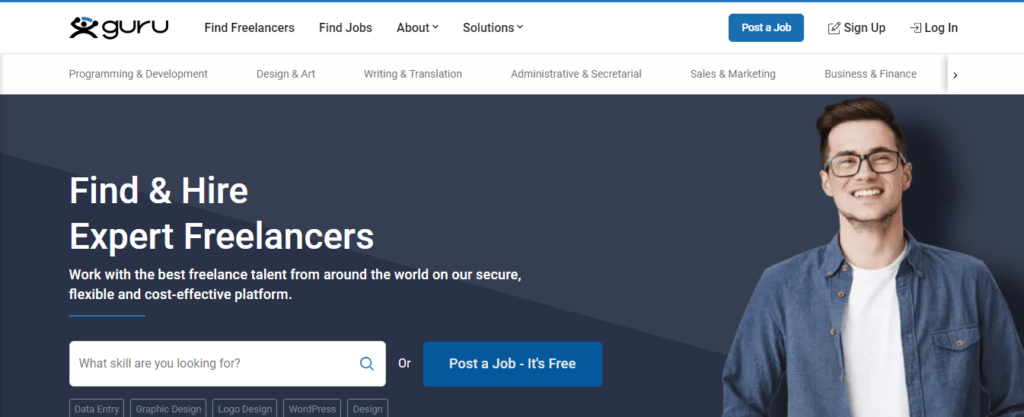 8. Themuse
Themuse is one of the popular freelance marketplaces on the web with nearly 1 million freelancers from around the planet. The marketplace owner, Themuse.com, has been doing business since 2010, and in recent years many experts of all kinds have been registered here. Hundreds of design work positions are posted to the Themuse forum daily.
Try searching for a career on Themuse, and you'll discover the substantial quantity freelance work posted daily.